Tinnitus expertise center
Tinnitus expertise center
our steps of care
You can visit the tinnitus expertise center for the treatment of tinnitus (ringing in the ears). Tinnitus is a common complaint. About 2 million Dutch people suffer from tinnitus. Often patients get the message that nothing can be done about tinnitus. And that you have to learn to live with it. Although there is no medical cure for tinnitus, a good treatment is still possible.
The tinnitus expertise center uses a standardized treatment. We employ ENT-surgeons, tinnitus coaches, health care psychologists and hearing care professionals. In many cases, we cannot make the tinnitus disappear completely. But thanks to our combined approach, we can help 90% of people. Hereby the tinnitus decreases to an acceptable level. As a result, a person can usually live very well with the tinnitus.
Our tinnitus treatment comprises the following components:
Extensive examination by an ENT specialist
Tinnitus therapy
Sound Enrichment
Hearing aid with active noise cancellation
Prevention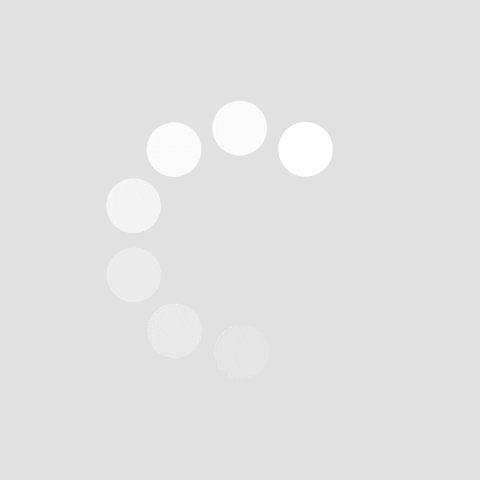 extensive medical examination
An extensive medical examination is performed by the ENT doctor. This consists of:
ENT examination
extensive hearing examination
administering questionnaires to map the severity of tinnitus.
In some cases a brain scan is necessary
Sometimes a medical causes for the tinnitus can be found. Serious causes for tinnitus can also be ruled out.
Tinnitus can be caused by many different causes:
Sudden deafness
Hearing loss due to age or noise
Closure of the ear canal by, for example, water, earwax or a cotton ball
Ear infection
Ear damage from an accident
High bloodpressure
Medicines
Teeth grinding/clamping
Meniere's disease
Otosclerosis
brain tumor
Inflammation of the brain or meninges (meningitis)
This allows us to treat people in a targeted manner and reassure them in the event of no abnormalities. This reduces the emphasis on the complaints and the tinnitus eventually disappears into the background.
tinnitus therapy
If the tinnitus does not disappear on its own over time, it is possible to make the tinnitus disappear into the background by means of psychological counseling. A therapy has been developed in KNO Medisch Centrum in collaboration with Psychologenpraktijk Zeist. The unconscious response to tinnitus is improved by means of psychoeducation in combination with cognitive behavioral therapy and exposure. Psychological complaints that often go hand in hand with tinnitus such as stress, anxiety or depression are also examined.
Scientific reasearch has shown that this method works. This allows most patients to be helped in a short time. The treatment consists of various modules depending on the severity of the complaints.
The seriousness of the complaints is discussed during an intake interview. A proposal for a treatment plan is also discussed.
treatment modules
Three different modules are offered:
Module short
In module short you will receive an explanation (psycho-education) about tinnitus. The following will be discussed: How does tinnitus develop? Which psychological factors play a role in the onset and maintenance or aggravation of tinnitus in general and in me in particular? How can I influence that?
Module medium
In addition to psycho-education, module medium also pays attention to stress reduction. The following will be discussed: learning to recognize stress signals and increasing tension prior to or in response to tinnitus. Together with you, an individual stress reduction plan is drawn up with measures that can be used, such as mindfulness, relaxation exercises, etc.
Module intensive
In addition to psycho-education and stress reduction, module Intensive also uses cognitive behavioral therapy and exposure. It teaches you to recognize and correct unhelpful thoughts and behaviors related to the tinnitus.
It always concludes with the drawing up of a relapse prevention plan: How can I continue to use what I have learned? What can I do in the future in the event of an increase in complaints?
Is the treatment reimbursed?
Depending on the type of insurance the treatment is fully reimbursed or a personal contribution may apply. The therapist will inform you about this in an intake interview.
sound enrichment
Most patients experience a significant decrease in complaints after tinnitus therapy. This therapy is based on using as little aids as possible. However, sometimes the habituation process can be disrupted by an annoying presence of tinnitus. Especially in a quiet environment, the tinnitus easily comes to the fore. In these cases, sound enrichment can be chosen, so that the tinnitus is actively suppressed.
possible options might be;
Playing soft music in quiet periods
A sound device next to the bed
A pillow with speaker function
In KNO Medisch Centrum we can advise you about these options.
Hearing aid with active noise cancellation
First of all, the natural sounds from outside are amplified by the hearing aid. This can drown out the tinnitus. It is also possible to have the device itself produce a sound. A very soft sound, which is not heard by bystanders, can be enough to drown out the ringing in the ears. However, not everyone benefits from this. Replacing one's own ringing by another outside noise is sometimes found to be even more annoying than one's own ringing in the ears. Unfortunately, a masking device does not always lead to the desired result. So this is used as one of the last options
Prevention of hearing loss
Tinnitus often develops as a result of hearing damage caused by noise. Think of concerts or discotheques. But also working in a noisy environment or listening to loud music through headphones. Unfortunately, the damage that occurs to the hearing organ as a result of noise cannot be reversed. It is therefore very important to prevent this noise damage. Wearing good hearing protection can prevent noise damage in most cases. At KNO Medisch Centrum we have various ways of hearing protection. See the page hearing protection